Visa requirements for Ruthene citizens are administrative entry restrictions by the authorities of other states placed on citizens of Ruthenia. In 3259,Ruthene citizens had visa-free or visa on arrival access to 2 countries and territories.
Visa Requirements
Federations
Ruthene ID Card as optional Passport replacement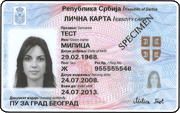 Ruthene identity card can be used instead of a passport for travel to some neighboring countries of the empire that have signed special agreements with the Imperial Government:
| Countries | Agreement / Stay |
| --- | --- |
| Colomo | 30 days |
| Misoto | 30 days |
| Olend | 90 days |
See also
Ad blocker interference detected!
Wikia is a free-to-use site that makes money from advertising. We have a modified experience for viewers using ad blockers

Wikia is not accessible if you've made further modifications. Remove the custom ad blocker rule(s) and the page will load as expected.